October 22nd, 2014
I remember telling ye'all about my new project 'The East Pointers' a few months back… It's a traditional celtic band that I started with Koady Chaisson (who a lot of you know as my long haired banjo + bass player on the road) and Jake Charron, a really great friend of ours from Ontario.
We've been talking about it for a while and finally this past summer we released an EP – it's been doing great! I have about 2 weeks off from my singer-songwriter touring duties so we're doing an East Pointers tour (can't get enough of the road, I guess! Haha).
If you like trad music, come on out to a show!
Oct 23 – Grimsby, ON
Oct 24 – Toronto, ON
Oct 25 – Lakefield, ON
Oct 26 – Douglas, ON
Oct 26 – Ottawa, ON
Oct 27 – Montreal, ON
Oct 28 – Moncton, ON
Oct 29 – Judique, CB
Oct 30 – Halifax, NS
Oct 31 – Charlottetown, PE
All the show details are on our website: www.eastpointers.ca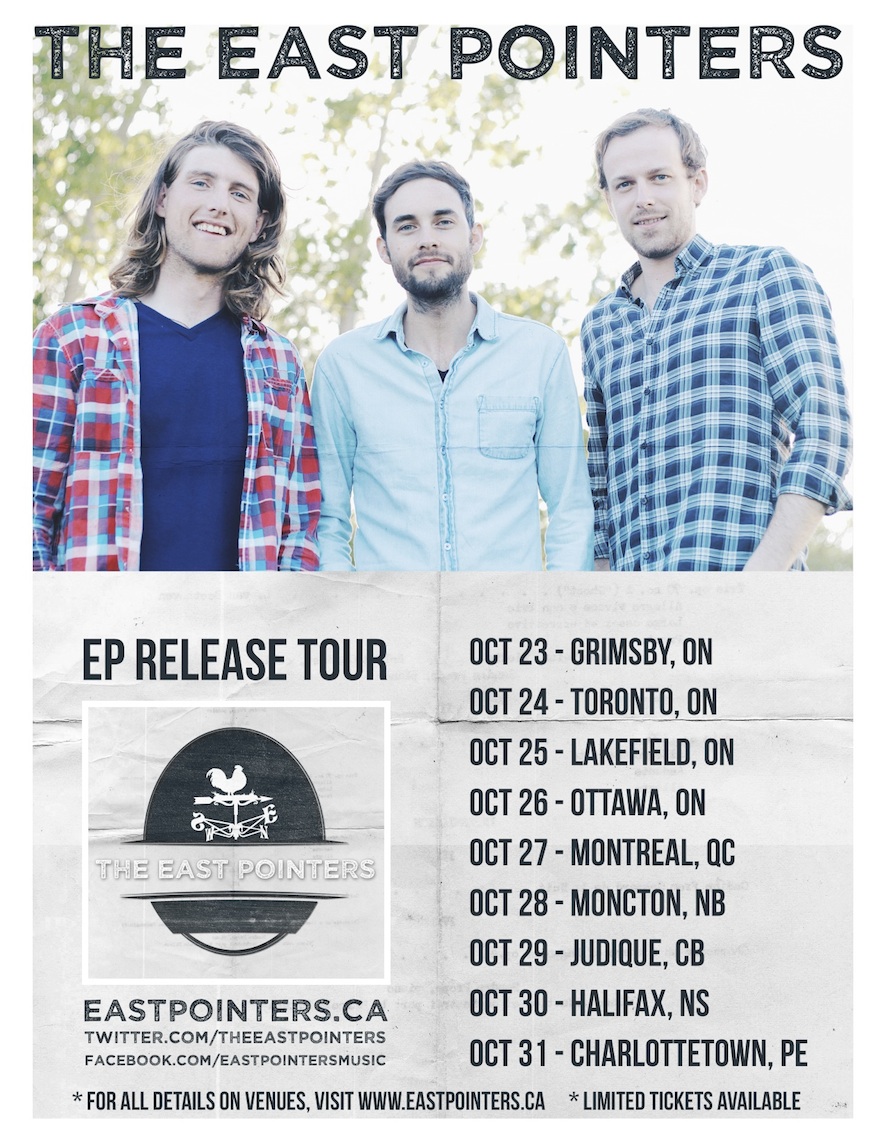 www.facebook.com/eastpointersmusic
www.twitter.com/theeastpointers